2 New Roasters Added To The Marketplace!
Let's welcome two new roasters to our Marketplace:
La Fabrica is a multinational coffee roaster, but in an unexpected way. They work directly with coffee farmers in Guatemala, so direct in fact, they also operate a cafe in Guatemala! Beans are sent up to New Hampshire to be roasted and shipped in the USA, lucky for us! If you're a fan of Guatemalan coffee beans, you need to try theirs out. It's an amazing roast.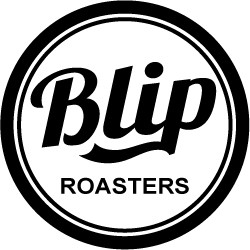 Located in Kansas City's historic West Bottoms, Blip has seen some trials as a business. The building they were in burned, destroying their entire setup. True to the nature of the people in KC, the community came together and helped get them back on their feet. Their coffee was on point before the fire, and since then has only improved! Blip is a favorite spot for bikers (the motored kind) to hang out on the weekends. On the surface, specialty coffee and motorbikes don't seem like a match made in heaven, but Blip pulls it off perfectly.
---